Free Exam
June 20, 2021
2022-02-07 10:15
Free Exam
ProMock Free PMP Exam Simulator
ProMock PMP exam simulator is your one-stop solution to test your PMP exam readiness.
(8,259 ratings) 11,256 students
1 Mock Test
24 Questions
Detailed Result Analysis
Best-in-class features

Introductory offer 
ProThoughts associated members can get up to 10 % off on ProMock mock tests, follow the process below to get the benefit
2) Our team will confirm credentials and send you a special discount code within 24-48 hours
3) Use discount code at checkout to avail the benefit
ProMock PMP exam simulator is your one-stop solution to test your PMP exam readiness. The mock test is an important PMP exam prep. The Free PMP Exam Simulator has all of the same features as the Premium PMP® Exam Simulator. It's a golden opportunity to try out all of the simulator's features for a while before deciding whether or not to go for the premium version. With your 2021 PMP exam simulator free access, you can take the PMP exam practice test which not only has the best features but also outperforms the competition with hundreds of genuine PMP exam questions that are as close to the real PMP exam questions and has the realistic exam feel. PMP mock test is an excellent resource for PMP exam prep training, you can test your exam readiness along with topics you need to focus on for a better score.
Here's a brief overview of the differences between the Premium and the Free PMP mock test. The key difference you can see is the number of questions and access duration:
Features
PMP® Sample Mock Test Simulator
Premium PMP® Exam Simulator

Number of Mock Tests
1 Mock Test
5 Unique Mock Test

Number of Questions
24 Realistic questions
900 Realistic
Questions

Access Duration
---
120 Days
Flag For Review
Yes
Yes
In - depth result analysis
Yes
Yes
Detailed explanation to all questions
Yes
Yes
Realistic Exam Environment
Yes
Yes
24 X7 Access
Yes
Yes
Technical Support
Yes
Yes
Once you try out the free ProMock Exam Simulator and get a glimpse of question types, features, and content, we are sure you will choose to take your exam preparation to the next step with more mock tests, more questions, and quality content. You can access the premium PMP exam simulator here -
We are here to help you!
We have created a simple guide for the practitioners who can easily get access and get started.
Download "The ultimate guide to ProMock PMP Exam Simulator"
Sakshi Das
Project Manager
I used the ProMock PMP simulator, and I can say that the questions there were notably close to the ones from the actual exam. I took the exam and passed it on the first attempt. The simulator helped a ton! Because I was able to learn and prepare from the in-depth explanations they provide while reviewing your scores.
Maria Hondros
Consultant
I used the PMP exam simulator for preparing my PMI- PMP exam and I am so happy that I made a correct decision, the simulator is exactly like a real exam and really prepares you for the final one.
Santosh Joshi
Project Engineer
I purchased the PMP Exam simulator from ProMock - they are excellent; questions are a bit harder than the real exam (which is good), and all answers -wrong or correct come up with a constructive explanation.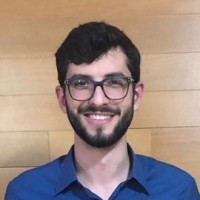 Brandon Nelsen
Senior Project Manager
Yesterday, I passed the PMP exam. At this moment, I'd like to thank ProThoughs and ProMock for the beneficial/in-depth PMP simulation. I strongly recommend your PMP simulation to anyone interested in taking the PMP exam.
Nishiketh Shetty
Software Developer
I have passed my PMP certification due to the ProMock PMP Simulator. The questions are really similar with the real exam, and you can have the explanations and purpose of the right answers.