PMP Exam Simulator
May 31, 2021
2022-01-25 7:42
PMP Exam Simulator
ProMock PMP Exam Simulator
ProMock PMP exam simulator is your one-stop solution to test your PMP exam readiness.
(1,259 ratings) 6,000 students
5 Mock Test
Detailed Result Analysis
120 Days Access
900 Questions
Introductory offer 
ProThoughts associated members can get up to 10 % off on ProMock mock tests, follow the process below to get the benefit
2) Our team will confirm credentials and send you a special discount code within 24-48 hours
3) Use discount code at checkout to avail the benefit
ProMock PMP exam simulator is your one-stop solution to test your PMP exam readiness. ProMock is designed by experts in the project management domain with decades of PMP exam training experience. You can be sure that the questions in ProMock are updated and are constantly evolving to reflect the actual PMP exams questions pattern and difficulty levels.
ProMock for PMP exam is designed with state-of-the-art features and the latest technology available so you can get a smooth experience no matter where you take the mock exam from. ProMock also offers a free PMP exam Simulator for you to test and better understand the features and question patterns before opting for the premium PMP exam Simulator. With ProMock's PMP exam prep, you can assure yourself of cracking the PMP exam in the first attempt as ProMock is the best 2021 PMP exam simulator.
ProMock PMP Exam Simulator Features
ProMock has some unique features which set it apart from all other exam simulators available in the market; once you buy a subscription to ProMock, you can rest assured that your mock exam platform is the finest in the industry. ProMock also offers free pmp exams questions so you can be confident before opting for the subscription.
Updated to latest PMP Exam Content Outline
 The PMP Exam is regularly evolving and the PMP mock test simulator follows along.
First of all, you can be confident that the questions in our simulator meet the current PMI standards because we review and update the questions to the latest PMP Examination Content Outline -- that's the document that defines all the knowledge you need for the exam. We also refer to the latest PMP exam prep training material for keeping mock exams up to date.
Moreover, we also review lessons learned from our students to identify new trends and reflect them by updating the current questions, adding new ones, and removing outdated ones.
Questions designed by PMP Experts with decades of experience
The questions that PMI uses in the "actual" PMP exam are designed by a team of certified aides from around the world. These volunteers develop questions that meet the standards of the official PMP exam, and each volunteer adds their personal "twist". So you get numerous variations.
That's what makes the PMP exam so complex and unpredictable.
The questions in the ProMock simulator are designed and developed in a similar way to make it the best PMP Exam Prep. We have an in-house team of experts in the PMP domain, so we created the questions using their decades of experience; that way, you can be guaranteed to see much variety in the simulator's questions.
In-depth result analysis
Yes, ProMock not only focuses on providing you with the best questions but also a detailed analysis of your results with outlines from your score in different modules- People, Process, Business you are aware of where you need to focus on for improvement.
Detailed explanations to all questions
Yes, our experts have not only curated questions but also provided a detailed explanation to all questions, so once you finish the exam, you can go back and read the correct solution for better understanding.
Best in class features – Flag for review
We all know the pain of forgetting to recheck that one question we wanted to retry before submitting the test, right? We got you covered! ProMock has an inbuilt flag for review feature using which you mark a question for review and later on come and recheck before submitting.
Track your improvement
The key to success is to keep improving, right? ProMock allows you to keep track of your earlier mock test results so you can compare your progress and keep improving.
Biggest pool of PMP mock test questions
ProMock has over 900 + questions. With this variety of questions, you can be assured that you will practice numerous concepts and question patterns. Did we mention we have multiple question patterns like- Fill ups, multiple correct, single correct.
Affordable Pricing
ProMock Exam Simulator offers the best features and high-grade mock exam content at affordable prices. We understand learners need mock exams to test their preparations, and we never compromise on our mock exam content. Our prices are competitive and offer more features and quality content than peers.
24X7 Support
If you get stuck with an issue with the mock test, don't worry; we are always there. We offer round the clock support through ProBot on the website and live support through email and calls to resolve any of your queries in the shortest time possible.
Five Unique PMP Mock Tests
ProMock PMP exam simulator 2021 offers Five unique practice tests to test your exam readiness. Each mock test is designed as per the latest course outline and pattern.
We are here to help you!
We have created a simple guide for the practitioners who can easily get access and get started.
Download "The ultimate guide to ProMock PMP Exam Simulator"
Sakshi Das
Project Manager
I used the ProMock PMP simulator, and I can say that the questions there were notably close to the ones from the actual exam. I took the exam and passed it on the first attempt. The simulator helped a ton! Because I was able to learn and prepare from the in-depth explanations they provide while reviewing your scores.
Maria Hondros
Consultant
I used the PMP exam simulator for preparing my PMI- PMP exam and I am so happy that I made a correct decision, the simulator is exactly like a real exam and really prepares you for the final one.
Santosh Joshi
Project Engineer
I purchased the PMP Exam simulator from ProMock - they are excellent; questions are a bit harder than the real exam (which is good), and all answers -wrong or correct come up with a constructive explanation.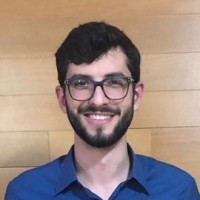 Brandon Nelsen
Senior Project Manager
Yesterday, I passed the PMP exam. At this moment, I'd like to thank ProThoughs and ProMock for the beneficial/in-depth PMP simulation. I strongly recommend your PMP simulation to anyone interested in taking the PMP exam.
Nishiketh Shetty
Software Developer
I have passed my PMP certification due to the ProMock PMP Simulator. The questions are really similar with the real exam, and you can have the explanations and purpose of the right answers.